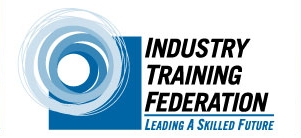 We are once again proud to be sponsoring the Industry Training Federation Workplace Literacy Forum in Wellington on the June 6th. The Industry Training Federation are leading the way in bringing the sector together and raising levels of literacy amongst the New Zealand workforce. As a PTE, it's important for us to be working alongside ITOs, supplementing and supporting the work they are doing.
For example, with our work in the healthcare sector, we are currently involved in planning a course that will act as a stepping stone for people who have a Level 2 ITO qualification but need language and literacy skill development to help them be as successful as they can be when they eventually get to do their Level 3 qualifications.
Information about the event can be found here.